Your Portland Metro Area Real Estate Resource!
Unlock the door to your future dream home in Portland with PortlandRealEstate.com! Our website is the ultimate guide to real estate across the Portland metro area, covering everything from Dunthorpe to West Linn and beyond. Matin Real Estate is dedicated to helping all home buyers and sellers make informed decisions about their buying and selling needs so you can sell your home for maximum profit or buy the house of your dreams. Our user-friendly MLS tools and extensive listing database makes finding your next home a breeze, while our free market analysis and comprehensive seller services will help you get top dollar on your home!
Find a Portland REALTOR® Near Me
When you're looking to sell a home in Portland or the surrounding area, you can count on Matin Real Estate agents to provide top-notch service when listing your home. Ready to sell? Find your city below or get a free market analysis on your home now!
Portland and Greater PNW Community Guides
Use our PNW community guides to help guide you in your search for the best places to live near Portland, OR.
Updated Portland Real Estate Listings Daily
We know that finding the perfect home can be overwhelming, but our massive directory of Portland MLS listings makes it easy! Available homes for sale on PortlandRealEstate.com are updated every 15 minutes, so you can always find the most up-to-date listings in your area.
Learn All About the Portland Metro Area
Portland and the other communities along I-5 are a great place to live and work, and our Portland Real Estate Blog will keep you up-to-date on all things related to real estate in the PNW! With our goal of providing real estate information for those looking to buy or sell property available within our area, we want to arm you with all the information you need to make your home search successful. Whether you are trying to find information on Portland or learning about real estate or mortgage information, our Portland real estate blog has you covered, including Portland Moving Guides and even information on the best places to live in and popular things to do in Portland.
Portland, OR Home Search Tools
Be the first to know about new homes for sale in your desired location before anyone else! Register today for our Portland Property Tracker to receive email notifications and instant alerts whenever a home matches what YOU are looking for. The Property Tracker is the best way to stay up-to-date on the newest homes for sale in Portland.
About Matin Real Estate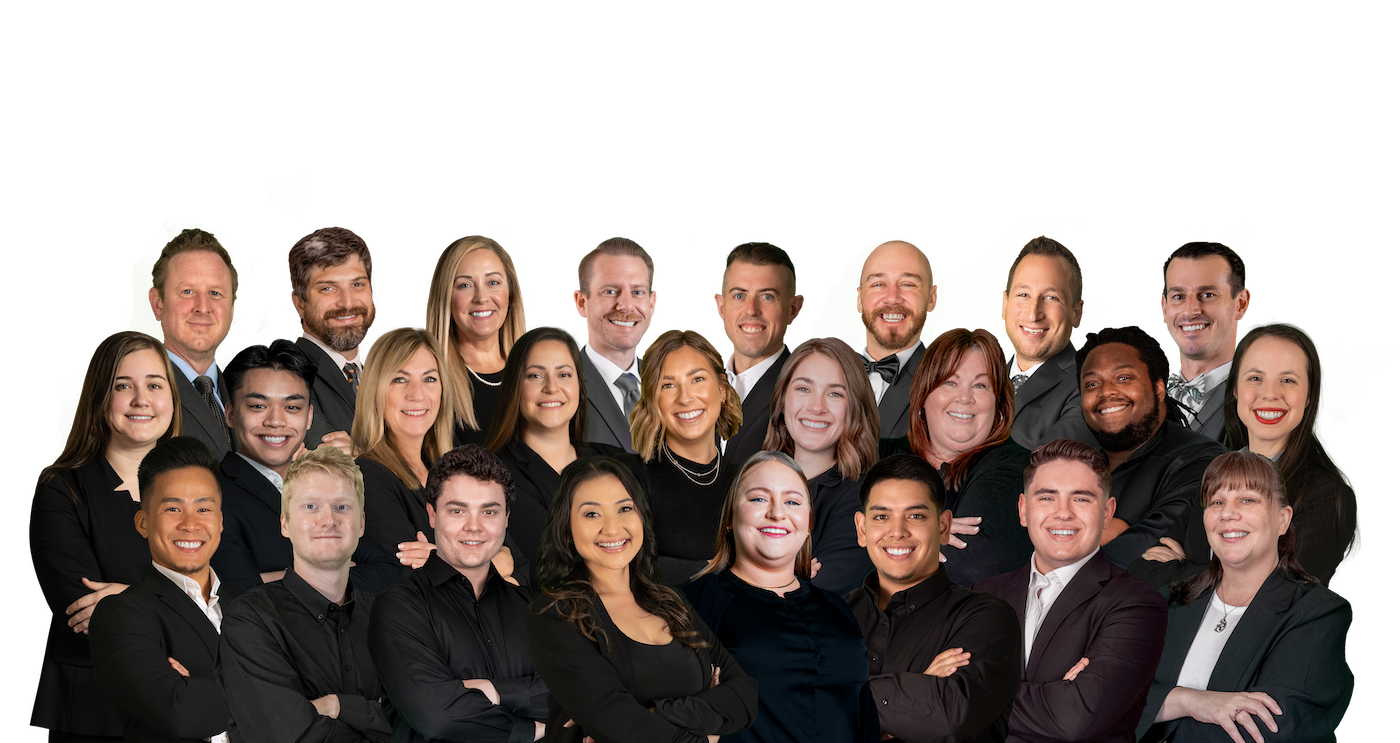 Matin Real Estate is the most driven, passionate, and aggressive brokerage, rated one of the region's fastest growing private companies in 2023 by the Portland Business Journal. By leveraging the most effective marketing techniques and strategies, we have achieved remarkable results at Matin Real Estate. Our team is committed to staying on the cutting edge of marketing trends and technologies, using data-driven insights to create targeted campaigns, and proactive resources. The founder, Jordan Matin, is in the top 10 brokers in the region and is mentoring the team of full-time working agents of Matin Real Estate with his knowledge, experience, and outstanding results.
At MRE, we take pride in providing every client with dedicated support throughout the entire home buying or selling process. As the highest-rated Google-reviewed brokerage in the Portland area, we have earned the trust and loyalty of hundreds of satisfied clients, whose testimonials attest to our unwavering commitment to excellence. Our team is dedicated to making each client feel supported and valued, and we strive to provide exceptional service at every turn.
Matin Real Estate is in the top 10 brokers in the region, the top 1% of broker teams nationally, and has over 1,000 homes sold. We focus on SW Washington, Portland, Salem, and surrounding neighborhoods.
We are made up of over 20 licensed agents, 8 administrators and a whole host of vendors. Annually, we spend $2 million on marketing our properties to ensure every client gets the best possible value out of their home.
On top of our $2-million-dollar annual budget for marketing, we have other outstanding resources. If you're looking for a quick cash offer, Matin Real Estate has that option for you in addition to listing opportunities. No showings, no closing costs, no commission, you pick the closing date, and we will ensure you get the support you need. If you're needing to buy before you sell, we have an innovative and great program that allows you to get financing to buy then you have 90 days to sell without double mortgage payments.
Our team is deeply immersed in the local real estate scene, and we pride ourselves on our extensive knowledge of the current market. We are passionate about helping our clients navigate the nuances of buying and selling real estate in the area, from understanding the latest zoning regulations to identifying the best investment opportunities. We believe that real estate is not just a transaction - it's an opportunity to build lasting relationships and make a positive impact in our community.
Want to buy a home in Oregon or SW Washington? Let Matin Real Estate help you today!
Why Should I Choose Matin Real Estate for My Real Estate Needs?
In the office, our agents are hard at work scouring the market for buyers for our properties, collectively prospecting for over 300 hours a week. Half our sales come from cash offers, with half our buyers coming from outside the state, and a third from outside the country.
While the average broker writes offers on less than 1% of their listings, Matin Real Estate brings a buyer over 30% of the time.
For our buyer clients, due to our massive marketing and prospecting efforts, we have access to a multitude of different properties, both listed, unlisted, for sale by owner, as well as privately owned. With over 2,000 inquiries on our websites alone, it allows our organization to have the inside pulse on the market, shadow inventory and opportunities that are simply not available to the average broker.
Our proven strategies have put us a notch above other real estate agents in Portland, with over 50% of our business coming from sales another real estate team failed to close on!
Our Accolades
Over 1,000 homes sold
$115 million in sales volume in 2022 alone
234 homes sold in 2022
In the top 10 broker teams in our region
Top 1% of broker teams nationally
$25,000 raised for local foster youth through Project Lemonade
Ready to Make Your Real Estate Dreams a Reality?
Whether you're ready to buy your dream home in Portland or sell your current property, Matin Real Estate is here to make the process seamless, stress-free, and successful. Leveraging our extensive knowledge of the Portland metro area and our unique marketing techniques, we're confident that we can help you achieve your real estate goals.
Don't wait another minute to start your journey with us. Contact Matin Real Estate today and unlock the door to your real estate dreams. Our dedicated team is ready and eager to guide you through every step of the buying or selling process. At Matin Real Estate, your dream home is just a click away!